Hydrogen logistics – a sustainable connection
Together with our partners and customers, we are committed to establishing sustainable national and Europe-wide hydrogen logistics.
Green hydrogen meets rail-based transport
Hydrogen is the energy source of the future. Green hydrogen, produced from renewable energy, is vital if we want to achieve climate targets in industry and transport. However, building or adapting pipelines to transport hydrogen is not something that can be done overnight. This means rail-based hydrogen logistics solutions will be in high demand. Green hydrogen will require a low-emission transport chain in which trains play a major role.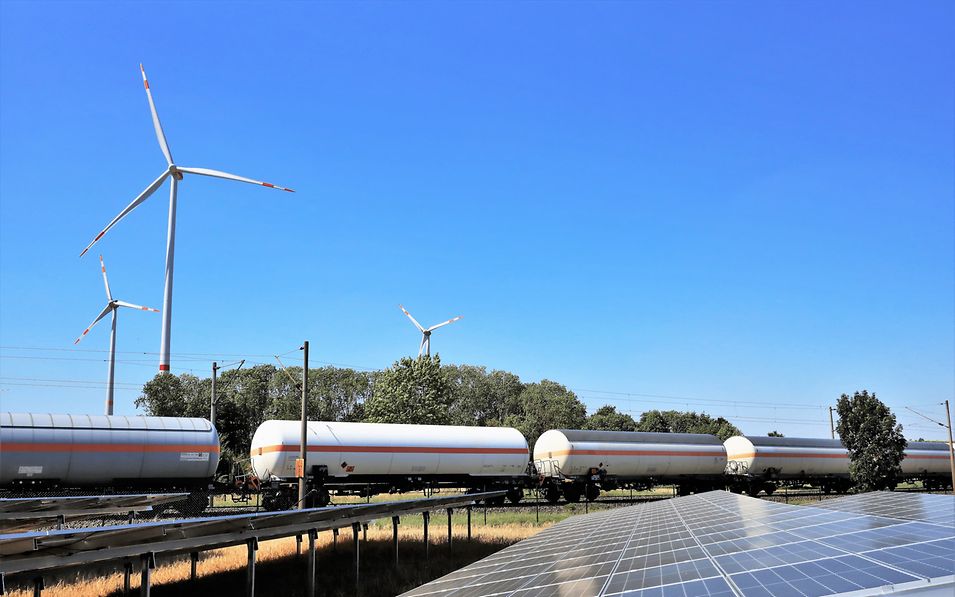 Our solution for the energy source of the future
We are positioning ourselves as a strategic partner to develop the hydrogen market together with our customers. We are already designing logistics solutions and contributing our experience in the field of dangerous goods transports and, in particular, gas transport. Among other things, we are working with our partners to develop hydrogen containers that can be easily transferred from rail to road for intermodal transport. We are already laying the groundwork for safe, standardised and scalable door-to-door transports of green hydrogen.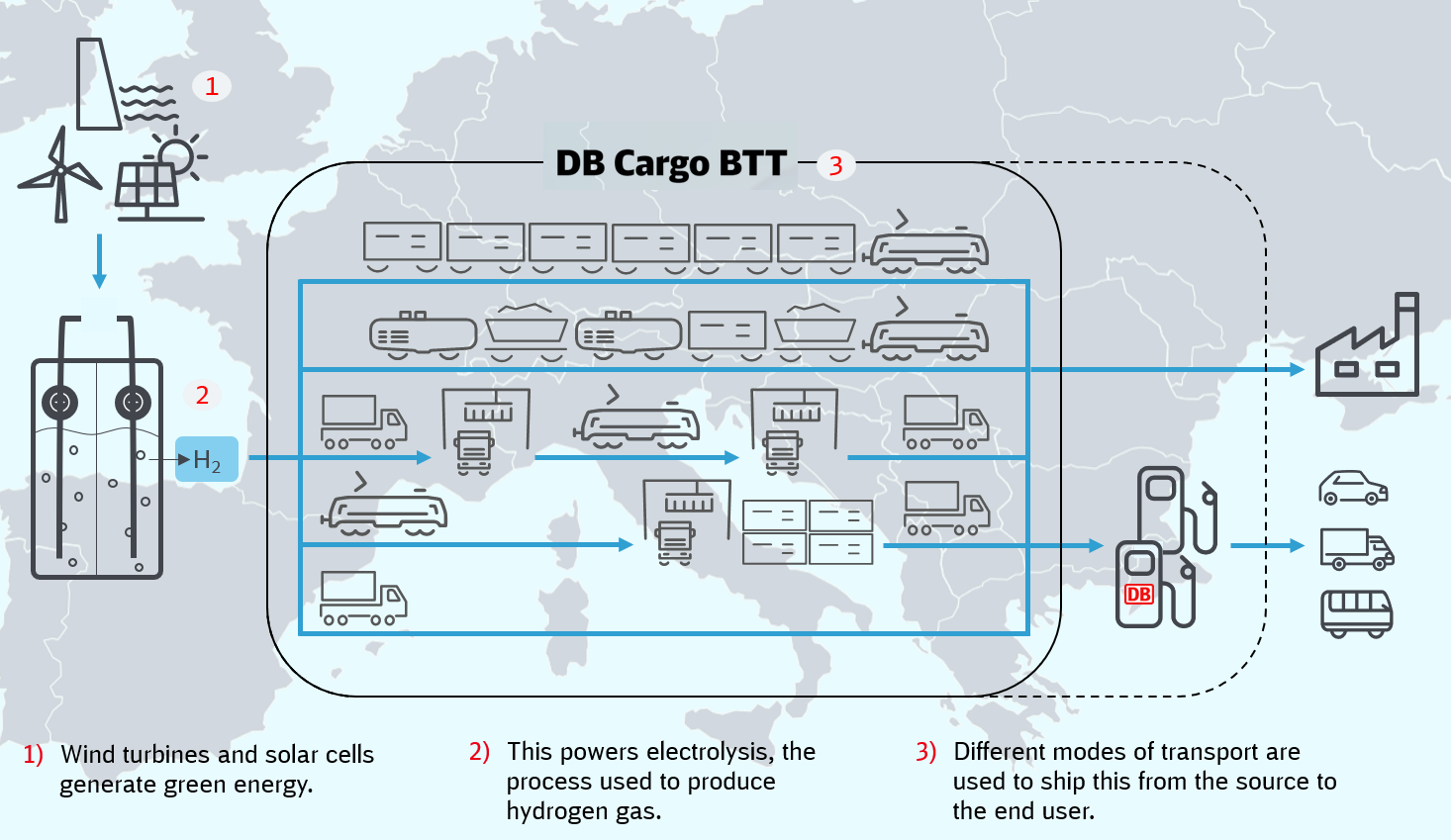 Get in touch with our expert.
Bjarne Regenbrecht
Project Manager Hydrogen Logistics