Sustainability
Climate protection is in our DNA and is our motivation for shifting even more traffic to rail.
1539000 lorry journeys a year avoided by our transports

544000 tonnes of CO2e saved per year compared with road transport

50 percent lower external costs (noise pollution, health consequences, loss of natural resources) compared with road transport
For the climate
Deutsche Bahn has taken up the cause of climate protection as a focus area of its Strong Rail strategy. As part of the DB Cargo business unit, DB Cargo BTT also has a major role to play here. Innovative and efficient rail logistics solutions are needed to shift even more chemical and mineral oil transports to rail across Germany and Europe. This will allow us to further reduce CO2 emissions and external costs and to help our customers achieve their climate targets.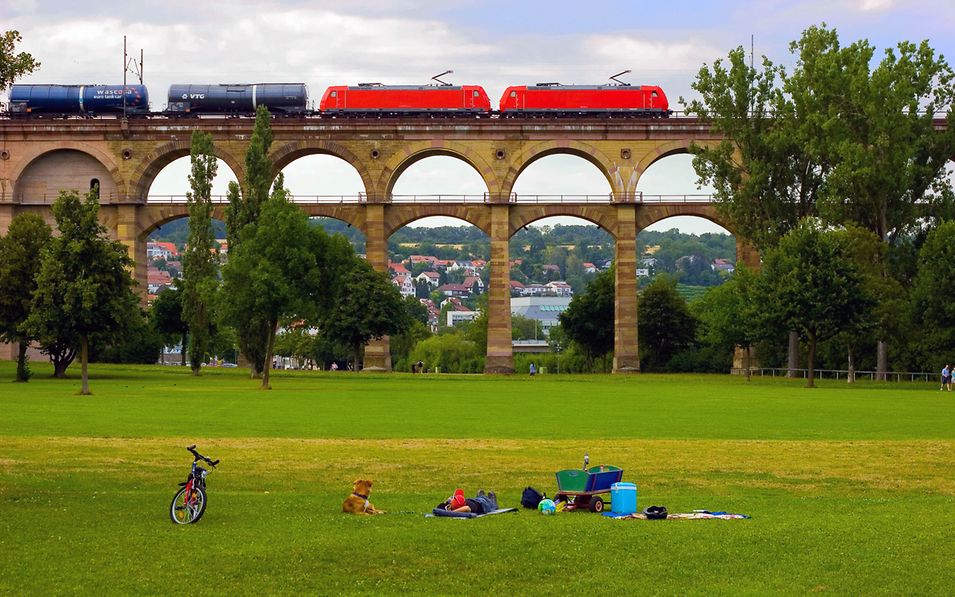 Responsible Care
As a member of the Responsible Care initiative, we have made a commitment to continuously improve the environmental, health and safety aspects of our chemical transports. This not only means working with our customers to further reduce freight transport's environmental impact but also ensuring that we only select service providers with a strong awareness of safety and environmental issues.